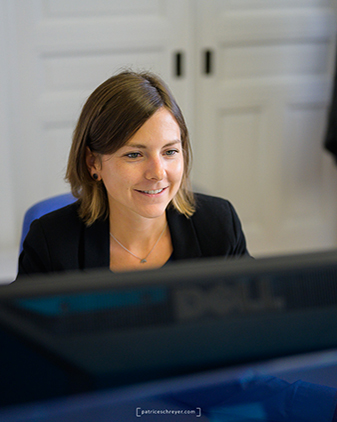 Célia Collaud
Patent Formalities Officer
Languages: French, English.
After a 3-year apprenticeship in an international company, Celia obtained a Federal Certificate of Capacity (CFC) as a Commercial Employee in August 2008. She also obtained a Commercial diploma.
During her apprenticeship, she worked in several departments such as Import-Export, Quality Assurance, Engineering and Administration.
Then she spent 8 months in Australia to improve her English. After returning to Switzerland, Célia worked for 2 years in the documentation center of an international company.
In her spare time, Célia enjoys spending time with her friends and travelling abroad.
Born in Neuchâtel (Switzerland).