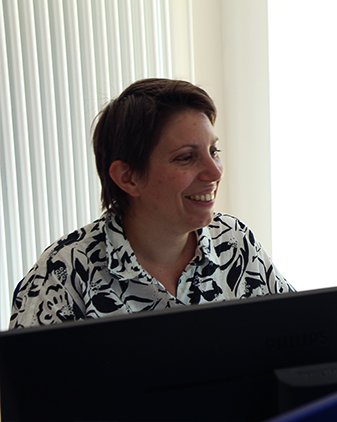 Peggy Brunner
Finance Department
Languages: French, English
Peggy began her career in the luxury hotel industry. Her great curiosity and a constant desire to learn led her to undertake both privately and professionally. This very quickly led her to gain a diploma in accounting, and then as a human resources assistant.
Specialising in wages and social insurance was an obvious choice for her. She seized opportunities as they arose to deepen her knowledge by putting it into practice on a day-to-day basis, validating her skills with the Federal Certificate in Human Resources obtained in 2020 and the current Federal Certificate in Finance and Accounting.
She enjoys learning, discovering new things, analysing, reflecting, seeking improvements, finding solutions, implementing decisions, passing on her knowledge and then moving on to the next challenge.
Her rich and varied experience of almost 20 years in HR and accounting enables her to take a different look at situations and offer constructive constructive criticism.
Today, she continues to pass on her knowledge as a as a trainer for the HR Manager Certificate and the HR Certificate. Peggy joined P&TS as Accounting and Payroll Leader in 2022.
In her spare time, she enjoys sailing with her family on Lake Neuchâtel and is preparing for a sea licence so that she can explore other further afield.
Born in 1981 in Toulouse (France)