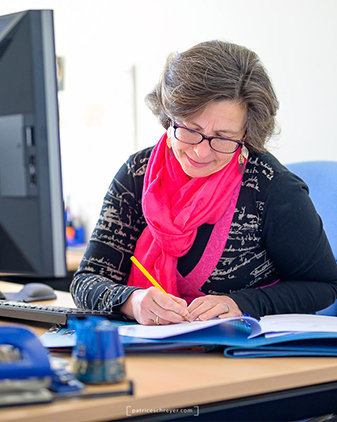 Anne-Isabelle Ney
Trademark, Patent, Design Formalities Officer
Certified Swiss IP Paralegal
Language: French, English
After acquired her diploma of executive secretary, Anne-Isabelle Ney has worked for 1 year in an import-export company. After this first experience, she spent 1 year in London where she improved her English knowledge. Back to Switzerland, she has worked for 8 years in two Swiss private banks in Geneva. Then she reoriented her domain of activity in an intellectual property law firm in Geneva, where she handled trademark portfolios of Swiss and foreign clients for 9 years.
Anne-Isabelle Ney joined P&TS in July 2009 where she is in charge of patent, design and trademark formalities.
Anne-Isabelle loves particularly the area of Neuchâtel, but also loves travelling around in Switzerland and abroad. She practices scuba diving in lake and sea, swimming and skiing. Her other hobbies include reading and watching TV documentaries.
She successfully obtained the IP Paralegal Certification at the ZHAW School of Management and Law in June 2020.
Born in 1968 in Zurich (Switzerland)