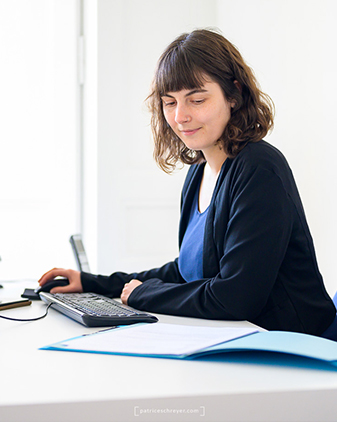 Languages : French, English, German
Eva first arrived at P&TS SA in 2011 as apprentice commercial employee.
In 2014 she passed her CFC (Federal Certificate of Proficiency) and her commercial professional matriculation. She worked for another year at P&TS as an administrative assistant and receptionist.  Afterwards she decided to take a long sabbatical.
In January 2017, she started at P&TS Marques (trademarks) where she takes care of the administrative management of the trademarks.
In 2020, she obtained the Certificate of Advanced Studies (CAS) in Intellectual Property Paralegal provided by ZHAW School of Management and Law.
Eva is a volunteer for several cultural associations involved in the promotion of art and music in the Jura and Bernese Jura.
Born in 1993 in Tramelan, Switzerland.